Coquitlam Pest Control Services by Pestcheck Coquitlam
Pest Control Service for Coquitlam, Port Coquitlam & Port Moody Area
Our Coquitlam pest control team has 20+ years of pest control experience to eliminate & prevent any pest problem in Coquitlam, Port Coquitlam & Port Moody. Call (778) 909-1318 for a free estimate.
About Coquitlam, Port Coquitlam & Port Moody
Pest Control Service
Pestcheck is here to help you get rid of pests, whether it's your home or business that is being infested by them. Pests can be disruptive and difficult to deal with, especially if they are nesting in your walls and causing damage. They can sneak into your property unnoticed and begin breeding before you realize what's going on. Pests require different solutions to control and eliminate them, depending on the type of wildlife, insect, rodent problem in the area. We will apply years of knowledge & experience to provide solutions that are tailored to the pest issues you have.

When it comes to executing pest control strategies, our priority is your health. We make every effort possible to keep your house free of insects so that you may enjoy a pest-free lifestyle. Although it's common to use rodenticides or pesticides, they may not be absolutely necessary in every situation. That's why we pride ourselves in using eco-friendly pest control methods and products to ensure a peace of mind when it comes to exterminating pests.

We specialize in the humane removal of pests, rodents, and wildlife animals from your property. Any wildlife animals that are trapped and removed from your property will be released within their home range. The best solution is to prevent the pest issue before it happens again. Our technicians will repair and close easy access points and follow up with you to ensure they cannot return again to cause re-infestation.

Our certified and trained exterminators are experts in the field of pest management, which means they can handle any type or size infestation for residential, commercial, and industrial clients. Our technicians in Coquitlam, Port Coquitlam & Port Moody can also offer demolition permit pest control reportand attic clean upservices.

Pestcheck is committed to the protection and well-being of our families, therefore we're always on the lookout for methods that may assist you in keeping your family safe without harming the environment.
We can provide our pest control service in any location and for large or small projects. Our pest control service is available for commercial, industrial & residential properties in Coquitlam, Port Coquitlam & Port Moody, which is also backed by our 100% Satisfaction Guarantee.
Stratas, Apartments & Residential Homes
Commercial & Industrial Properties
Hotels, Restaurants & Retail Stores
Education Centres & Daycares
Property Management Companies
YOU ARE IN GOOD HANDS With Our Team
pest control Associations, Partners & Certifications
Pestcheck Pest Control prides itself on providing innovative and advanced technology for pest prevention and management.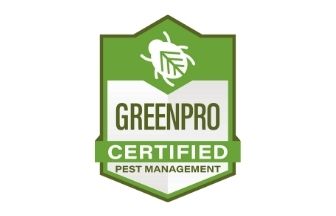 OUR Commitment To You
We protect your home like it's our own.
Our family has been in the pest control business over 20 years. We've been able to assist many satisfied clients who return to us for all of their pest elimination and pest prevention needs.

We are so confident in our ability to keep insects, rodents and wildlife away that we promise to keep working with our clients until they are completely satisfied.

All of our pest control pesticides are Health Canada registered and tested. They are deemed to be relatively safe when applied by our trained professional technicians.
Why Pestcheck pest control Services
We are a Coquitlam, local pest control company owned by the Scott family. Our simple strategy of helping people prevent and control pest problems has protected businesses and households time and time again.
Safe Pest Control
Peace of Mind
GreenPro Certified
QualityPro Certified
Environmental Stewardship
Safe Pest Control
Just like you, we have families, children and pets. Safety is a deeply held value and we are absolutely dedicated to using safe products, in a safe manner. We focus on training every Coquitlam pest control technician to follow the safest practices.

We always use the most environmentally responsible products which can effectively control any given pest. More importantly, we make recommendations to help prevent future pest problems and provide you with peace of mind.
Our People
Safe Pest Control
Just like you, we have families, children and pets. Safety is a deeply held value and we are absolutely dedicated to using safe products, in a safe manner. We focus on training every Coquitlam pest control technician to follow the safest practices.

We always use the most environmentally responsible products which can effectively control any given pest. More importantly, we make recommendations to help prevent future pest problems and provide you with peace of mind.
Peace of Mind
Peace of Mind
When you hire Pestcheck, you can be rest assured knowing we know where all of the pieces of the puzzle go to make sure your home is safe and pest free. For some added peace of mind, we can tailor a plan to fit your specific needs.

Imagine not having to worry about rats coming into your home over the winter. Or not having to wonder if there are carpenter ants slowing eating away at the structure of your home. And never seeing a mouse scurry across your kitchen floor!
GreenPro Certified
GreenPro Certified
The GreenPro program is the most widely recognized green certification program in the world. Our new GreenPro designation means that we comply with the procedures and systems established by the NPMA's GreenPro Committee. This means our clients receive a responsible, eco-effective service.
QualityPro Certified
QualityPro Certified
The QualityPro certification is the brain-child of the National Pest Management Association (NPMA). The NPMA created this certification so that the pest control industry could increase their professionalism. We are the 22nd company out of 1,281 pest control companies in Canada to be QualityPro certified (June 2021)! That calculates to 1.7% of the pest control companies in Canada have this accreditation.

What an honour and privilege it is to receive this certification for our local, family business.
Environmental Stewardship
Environmental Stewardship
As a QualityPro certified company, we are committed to environmental stewardship. Through the use of integrated pest management (IPM), we take the right steps to identify and correct the root of your pest problem. But at the same time, we keep the use of pesticides to a minimum. By using us, you will help preserve the earth for generations to come. These effective methods control your household pests while at the same time, address your concerns about protecting your family, property and the environment.

When you partner with us, you're in good hands. Being a QualityPro company means we care about our clients and take great pride in the quality of our service for your peace of mind. Call us now for the best service in pest control!
pest control Company - Top Rated In Coquitlam, Port Coquitlam & Port Moody
pest control Facts That We Are Proud Of
Years of
Experience
For over the years, our Coquitlam, Port Coquitlam & Port Moody technicians have been providing exceptional service to our valued clients.
Happy
Clients
Client by client, job by job, we've earned a reputation for quality pest control service.
Service
Rating
Our goal is for our clients to be completely satisfied with the pest control services we provide.
Treatment
Success Rate
To date, 98% of our pest control treatments has been a success. We are very proud of this fact.
How Can We Help with Your Pest Problems
Our Coquitlam Pest Control Services
See how our professional services can help you with commercial, industrial, and residential pest control management.
Pest Control Process Followed by Our Technicians
How to Get Started?
Pestcheck is Vancouver's go-to pest control company — we'll help you with your pest problem one step at a time.
Step 1
Contact Us
When you have a pest problem, your first step is to contact us. Our team can answer many of your questions and book your first appointment.
Step 2
Inspection
Because your home or business is unique, every new service starts with an inspection by one of our licensed technicians to customize your service.
Step 3
Diagnosis
Advice and recommendations are given to you about the treatment(s) available and possible pest-proofing and repairs.
Step 4
Treatment
Depending on the recommendations, the technician performs a single treatment or multiple treatments. You will receive progress reports throughout the service.
Get to Know Our Pest Control Staff in Coquitlam
Our Pest Control Family
All our professional technicians are fully licensed and exceptionally trained to detect and eliminate pests. We value our clients and the relationships we build over the course of treating your property. Our pledge to you is to always be friendly, polite and honest, and display great respect for your home, family and pets!
Stephen Scott
Owner, Head Technician
Brought up in Newcastle Upon Tyne, England, I have lived in many countries with my wife and kids over the years. However, immigrating to Canada with my family in 2009 was the best decision I made.

My career in pest control started back in the early 2000's working for myself in Spain and then for Poulin's Pest Control here in Vancouver. I started Pestcheck Pest Control along side my wife, Julie in 2018. My family gave me the incentive to work hard and make this company successful.

When Julie and I are not working we love to travel, especially to Mexico. I also like to cook delicious food for the family.
Stephen is very knowledgeable and can find a solution for any problem. Highly recommend if you need any pest control services!!
- Eric Alvano
Julie Scott
Owner, Manager
I work with Stephen and the boys behind the scenes. I am usually the first person you speak to when you call Pestcheck Pest Control. Answering your general questions, scheduling appointments, blogging and managing our social media are among many things I do.

Keeping up to date on the latest technology is key to being the most effective and organized pest control company in Vancouver.

In the family business work never really stops, but on our days off I enjoy catching the latest shows on HGTV and Coronation Street! I love spending time with Stephen, my dad and the boys.
Amazing team. Julie is awesome!
- Neil Olson
Tayler Scott
Technician
There is nothing better than an honest day's work with my family. I am proud to be a part of our amazing team at Pestcheck.

In my free time I enjoy spending time with our family and watching soccer. It goes without say that I am a Newcastle United supporter.
Phenomenal service. Reliable and professional. I would definitely recommend this service. Tayler, the technician, did a fantastic job!
- Nicholas Quintillan
Cruz Scott
Technician
My favorite pest to treat for is mice. From mice to yellow jackets, I'm always ready and able to take care of your pest control needs.

In my free time I enjoy playing video games and hanging out with my friends. Just like my brother, I love watching Newcastle United play!
Five Stars!
- Bonnie C.
READ OUR CLIENT STORIES About Our team
See What Our Clients Say About Our Coquitlam pest control Service
Check out what people say about us
This pest removal company is amazing. Technician showed up on time and on the appointed day. He was very very professional and gave a detailed description of his findings. After catching the little pest on the second day, he came back a couple of more times to make sure that there were no more of pests hanging around. He even secured the traps so my dogs could not access them. Very much appreciated. Highly recommended them to anyone looking for pest exterminator service in Coquitlam. Thank you Thank you.
Parisa Pejman

, Coquitlam
I like to deal with Stephen because of his professional knowledge and reliable pest removal service. I have problems with pest at the backyard and roof is a nightmare and he solved it for me and advice me the prevention. I would highly recommend his pest management service to anyone who has any problem with pests in Coquitlam. Thanks Julie for her quick response to my email as well.
Ron Chow

, Coquitlam
I can't thank the staff at Pestcheck enough for their expertise and support. I live next to a vacant property filled with garbage and ideal conditions for reproduction of pest. They made their way into the exterior walls of my home and living between the walls (so gross).. I called several Port Coquitlam pest removal companies and Julie was prompt in her response and transparent in the costing - which was so appreciated. Tayler came and assessed my home and the situation. He was helpful, dedicated and honest. I especially appreciated that he didn't oversell a service I didn't need!! Tayler was respectful of my time and budget as a renter. My landlord did not want to cover the cost of infestation even if it was a result of their negligence. Thank you Tayler and the staff of pestcheck for your professionalism, trust and support this means a lot to me as a single parent dealing with such a scary issue with pests! Pestcheck is a great Port Coquitlam pest management company!!
M M

, Port Coquitlam
I was trying to book a company for Port Moody pest removal services. Send inquire message at 10PM asking to remove pest in Port Moody, got respond at next day before 5AM, and job done at 3PM. very fast and clean job. Thank you Pestcheck for handling the pests. Great pest management services.
Jason Zhang

, Port Moody
Stephen has been providing pest removal services to our school for a number of years. We have always found him to be professional and courteous. He is very efficient in his work with pest and quickly completes his monthly service call in a timely manner. I have also used Stephen in my home to deal with pests and would highly recommend Pestcheck's Services to anyone who needs quality, professional pest management service in Coquitlam.
Richard Cannon

, Coquitlam
We have had nothing but good experiences with Pestcheck. Last year we had problems not only with pest in our garden, but also in our house. The garden issue was resolved quickly however, it was extremely difficult for Stephen to find out where the pests in our bedroom were coming from, but he persevered until he was confident that they were all either dead or had fled the house for greener pastures. We have had Stephen check our house for pests for quite a few years and have always found him to be knowledgeable, friendly and courteous. I would have no problem in recommending him or his pest removal services to anyone in Coquitlam. Great pest management company.
Jill Innes

, Coquitlam
I cannot recommend Stephen at Pestcheck Services highly enough for his Port Coquitlam pest removal servicesand for his professionalism. He has decades of experience and was extremely thorough in his work. His communication was excellent, and he was 100% reliable (showed up when he said he would and was very flexible organising repeat appointments). He dealt with several indoor and outdoor pests - pest, moths, racoons, even a few spiders. He was worth every penny - his services were effective in ridding property of all pests. Finally, he has a kind, considerate and caring demeanour with elderly people/clients. I and my family were extremely satisfied with their Port Coquitlam pest management services.
Annette K

, Port Coquitlam
I had pest around the patio in the back and around the pavers in my front yard. So I was looking for a company that could provide pest removal services and I ended up choosing Pestcheck. They treated the area for the pests. There were a few areas that still had some pest activity about two weeks after treatment. I called Pestcheck and they came back and re-treated the area no questions asked. Very happy with their Port Moody pest control service.
Robert Loe

, Port Moody
Pestcheck was early for my appointment. They were professional and their honesty impressed me the most. Gave me the best, honest and most reliable advice for my unique situation. Following their advice, the following day we had already taken care of one of our unwelcome guests. I believe Pestcheck are probably one the best companies I ever dealt with in my life when it comes to property related services other than another local roofing company. You're in great hands!
Piers Garner

, Coquitlam
I first used this company in Coquitlam over 3 years ago. They did a thorough pest control job eliminating pests' problems. I've had them back several times and they've honored my original contract. Their pest inspectors are knowledgeable, reliable, and professional. Highly recommendable to anyone having pests issues.
Tommy Richards

, Coquitlam
I called Pestcheck Pest Control for an issue with pests in my garage. Two pest inspectors arrived a day later and inspect the area. They even gave me some advice and some good-to-know information. Love the honesty and professionalism they have displayed. They will be the only pest control company in Coquitlam that I will do business with moving forward for these pests issues.
Dexter Clark

, Coquitlam
We had pests on the outside of our house and started to manage to find their way inside! So I started researching for Port Coquitlam pest control services. I called Pestcheck, Port Coquitlam pest control company. and immediately attended to the problem. The pest removal technicians they sent were very knowledgeable and professional. They were very detailed in explaining the ridding process and the length of it would take before we no longer saw pests. I am so please with how their pest management operates and I truly appreciate how they function. ABSOLUTELY, UNEQUIVOCALLY, WITHOUT A DOUBT RECOMMEND THEM!!!
Rose Bradley

, Port Coquitlam
Very happy with the service from Pestcheck, Port Moody pest control company. We had pests damaged our vehicle and evidence of droppings in the garage. The pest exterminator came to provide a free assessment of the pests issue, recommended steps including sealing holes, and did not try to sell a service and instead asked us to monitor the situation to determine if treatment is needed. I appreciate the knowledge the pest management brings and honesty - they really care about the customer and it shows. If anyone is looking for Port Moody pest control services, they will be able to help you.
Layla Williamson

, Port Moody
We just moved here in Coquitlam and my daughter got creepy pests bites. I called Pestcheck Pest Control to come to do a general inspection just to make sure nothing had made a home in our attic. The pest control team came out in a very timely manner, was punctual, and did a thorough check of our attic and exterior. Best of all, the pest removal technicians didn't make me feel bad about my worries. Totally put my mind at ease while being very accommodating and empathetic. Really, such super nice people that know what they're doing in dealing with pests issues.
Alice Liao

, Coquitlam
I contacted Pestcheck Pest Control regarding a pests hive that was partially sticking through the roof of a bedroom. The pest removal technicians were able to quickly assess and remedy the situation and cover up the hole where the pests used to be (all in about 30 minutes). They were both really nice guys -- friendly, good conversation, knowledgeable, prompt, efficient. I will be calling them for all my future pest control needs and recommend them to friends and family in Coquitlam!
Nakula Patel

, Coquitlam
This Port Coquitlam pest control team came to my home in 2020 and successfully eliminated the pests in my attic. True to their warranty, they returned this year to check when I told them I thought the pests had returned. Again they took care of the problem without charge. Pest management is very honest and easy to work with. I highly recommend them for their Port Moody pest control services!
Joseph Burton

, Port Coquitlam
The pest inspectors were amazing, reliable, professional, and got the job done! I had a pests problem in my attic. I called a few companies, but their methods, attitude, and pricing didn't make me feel comfortable. As soon as I spoke to Pestcheck, Port Moody pest control company, I knew their pest removal team was going to be the one to get the job done, and they did. I highly recommend their Port Moody pest control services. Contact them for your pests problems. They'll handle the removal in a humane manner with a great price and warranty to go along with it.
Jordan Williamson

, Port Moody
Great Service! Great Pricing! I have used Pestcheck Pest Control multiple times and was never disappointed. Pest management really cares about solving your pests' issues and is a pleasure to work with. I would highly recommend this great pest control company in Coquitlam to anyone having pests issues. They really go above and beyond.
Rose Lewis

, Coquitlam
I made an appointment with Pestcheck Pest Control last week. The pest removal technician came out the same day and got rid of the pests in the house. Great and efficient work. He explained he might have to come back at no charge. For the return appointment, he was also earlier than planned. Super friendly and made clear what he is actually doing. Would definitely call back again this amazing pest control company in Coquitlam if I have similar pests issues in the future.
Isla Wells

, Coquitlam
As new homeowners, we are so happy we found Pestcheck Pest Control, Port Coquitlam pest control company. They offer comprehensive Port Coquitlam pest control services. Their Port Coquitlam pest control team is very easy to get in touch with and come out for an inspection and then do the work so quickly. They're good guys and always do a good pest control job. We had them take care of the pests on our roof and just recently we had some termites taken care of. Hopefully, we won't need any more pests dealt with, but if we do we will always call this outstanding pest exterminator company in Port Coquitlam.
Xian Tian

, Port Coquitlam
Pestcheck, Port Moody pest management and pest control company is IMPRESSIVE! Their Port Moody pest control services were very thorough. The pest removal technician is friendly and knowledgeable. He was informative and very courteous. He spent a great deal of time trying to determine the source of our pests problem. I would surely request them for our next pests service call.
Kelly Li

, Port Moody
Pestcheck Pest Control did a fantastic job of treating the pests and even managed to find the dead mouse that I could smell, but couldn't locate. They had the best pest exterminator who was thorough inside and out, and very professional. I am happy to say ABSOLUTELY NO MORE PESTS! Two thumbs up for this AMAZING pest control company in Coquitlam!
Mishri Devdhar

, Coquitlam
Pestcheck Pest Control is GREAT! Their pest inspectors absolutely tore up the house for a thorough inspection of where the pests coming from. The pest management also took time to explain the services and what to expect during treatment. They were also well priced and offered a payment plan which was appreciated. This company in Coquitlam has never let me down with my pests issues!
Peter Lawrence

, Coquitlam
My husband and I just had our first Port Coquitlam pest control service in our new home with Pestcheck, Port Coquitlam pest control company. Their services came highly recommended from one of our neighbors who have had pests issues before. The pest removal technician was very friendly and knowledgeable. He did a very thorough sweep of the house and explained everything to us. I will be more confident to refer them for any pests problems.
Joseph Andrews

, Port Coquitlam
So happy with the pest removal technician. He was so polite, nice, and patient with me, especially since I had a million questions about pest control. He's a real professional who knows his stuff in getting rid of pests! We've used Pestcheck, Port Moody pest control company before, and they've always done a great job for us. Highly recommend their Port Moody pest control services for pest problems!
Chloe Gray

, Port Moody
Pest inspectors came to treat my home in Coquitlam for pests and did a great job explaining everything every step of the way. I was very satisfied with the pest removal service they have provided and look forward to working with Pestcheck Pest Control team going forward for any pests issues.
Jayda Reynolds

, Coquitlam
I signed up with Pestcheck Pest Control almost a year ago and the pest management has been excellent. They are truly a professional and knowledgeable pest exterminator in Coquitlam. I haven't seen any "pests" since the first week after I called. They are truly reliable when it comes to pests problems!
Yin Shui

, Coquitlam
I used Pestcheck, Port Coquitlam pest control company for over 3 years in my previous home. When we moved into our new home in Port Coquitlam, it was a no-brainer who I was going to call for service. Whether it was our previous home or our new home. The pest removal technician was always kind and on time and he was very professional. He put on booties over his shoes before entering our home and was very knowledgeable in dealing with pests. He took care of our pests problem with ease. I highly recommend Pestcheck Pest Control if you are in the need of Port Coquitlam pest control services. In my opinion, their Port Coquitlam pest control team is one of the BEST!
Xiang Xia

, Port Coquitlam
I owe my sanity to Pestcheck, Port Moody pest control company. I had a pests infestation problem. The company came out three times to spray. The pest inspectors were extremely knowledgeable and took great care to explain in detail how pests will be eliminated. I was beyond anxious, and they did everything to reassure me that the infestation will come to an end. They went out of their way to give me peace of mind in an extremely difficult situation. Pestcheck Pest Control offers thorough Port Moody pest control services. They showed both kindness and professional pest management in all interactions!
Ruldu Chipalunakar

, Port Moody
I have been a customer for over two years now and Pestcheck Pest Control never disappoints! The pest inspectors are so eager to help in getting rid of the pests and are so patient with questions! They walked through my entire house to assure me that all of my questions about pests are being addressed! I don't know how they do it, but when I schedule an appointment, the pest removal technician is usually here within 24 hours. I don't know any other company in Coquitlam that sends people so quickly!
Krishna Patel

, Coquitlam
From the start, we had a good experience with Pestcheck Pest Control in Coquitlam. The pest inspectors came for an inspection. We discussed the pests issues with them and set us up with the needed pest control service. They visited us the very next business day and explained the process in detail and did a very good job eliminating the pests. We can see the results within a week. Thank you!
Semaj Foster

, Coquitlam
I contacted Pestcheck for their Port Coquitlam pest control services for a rental property and was able to resolve the pest problem. I signed a treatment contract and yearly maintenance on the spot and gave access to the tenants to call when needed. We had a great pest exterminator and this past weekend he did follow-up treatments and evaluations. I am very impressed by this Port Coquitlam pest control company and would highly recommend it to anyone looking to resolve a pests issue.
Darren Mckee

, Port Coquitlam
Pest management from Pestcheck, Port Moody pest control company was extremely professional and thorough in their effort to eliminate my pests problem. The pest removal technicians and the corporate office are exceptional with regard to their timeliness, follow-through, and desire to fix their customer's pests problems long term! I would recommend their Port Moody pest control services. Thanks so much for the great service! A+!!!
Janiya Ston

, Port Moody
We've had a Pestcheck Pest Control service contract for general pests and termites for about two years now. One thing that impresses me about this company is the courteousness of the pest removal techs that come. Since buying a 100-year-old house in Coquitlam, I've come in contact with a whole heck of a lot of pests contractors. The pest management from Pestcheck Pest Control is ALWAYS nice. Really NICE!
Ashlyn Moss

, Coquitlam
I had a terrible pests problem lately. Did a lot of research before hiring Pestcheck Pest Control to perform pest control service on my home at Coquitlam. Was a little skeptical at first after seeing so many positive reviews and did not know anyone who used them for pests matters. But decided to go with them based on reviews and the longevity of the company. Met with pest management to discuss different plans and options based on my needs. No hard sell sales pitch which was a pleasant experience.
Cheng Lan

, Coquitlam
I'm so glad that I called Pestcheck, Port Coquitlam pest control company. The pest inspectors were prompt, reliable, and professional. It started with a call where I spoke with the customer service who set up the appointment and even helped me get a discount. She set the appointment and, true to her word, my pest removal tech called me 15 minutes prior to let me know he was on his way. He arrived right on time and got right to work. Very friendly and very knowledgeable in dealing with pests. Kept a very friendly conversation while he worked and was careful not to mess anything up in my place while he was spraying. I would call these guys again in a heartbeat for any pests concerns as they offer reliable Port Moody pest control services!
Palak Nandi

, Port Coquitlam
This is the best, most comprehensive Port Moody pest control company, and price-wise they are very competitive. The pest removal technician is very friendly, professional, and knowledgeable. I couldn't be happier with the service, company, or technician. I have been a customer for two years so far and will continue to use them with my pests problem for a long time to come. We have a service contract which has been absolutely great! Highly recommended pests eliminators!!
Siddhi Ayyar

, Port Moody
So very happy to have found Pestcheck Pest Control in Coquitlam for our pest control needs! We received a 5-star experience from the very start and have not been disappointed by the results of their care and attention to detail. The pest exterminator was professional and friendly and addressed our pests issues efficiently. I also appreciated that he took the time to ask important questions regarding things we may not have even thought of and, as a result, tailored the treatment in each space depending on the pests in question. Our contract with Pestcheck Pest Control has been an investment well spent.
Larry Haley

, Coquitlam
Pestcheck Pest Control was excellent! The pest removal team was very professional and did their work quickly and cleanly. If I ever have a pests issue, they respond quickly to my call. I have never had a bad experience with their pest control service. Thank you Pestcheck Pest Control for always doing a great job and keeping our home in Coquitlam pests-free!
Louie Ward

, Coquitlam
I had an idea of updating the interior and giving it some fresh paint. So I called my coquitlam painterto come over and do an estimate for me. Shockingly, our painter told us there're some mouse droppings in the basement and the walls had some holes! They recommended us to call a pest control company right away. I searched some companies on Google and found Pestcheck. They were absolutely wonderful to work with. They did a very thorough inspection and were able to trace the mice. They sealed all the entries to prevent them from coming in again. Thank you so much for your prompt and professional service!
Lily Duncan

, Coquitlam
Latest News, Advice & Tips About pest control
Keep Up To Date
With the latest news in the pest control industry! We're happy to share some tips, tricks and knowledge that we've picked up in our years of business.
Get Trusted pest Control Services in Metro Vancouver
Request Your Free Quote
Our knowledgeable pest control technicians are happy to answer any questions you may have. Let us give you peace of mind that your home is safe and pest-free. Call us today at (778) 903-7378.

Method of Payment

We accept Visa, Mastercard, American Express, Interac, Interac e-Transfer and Online Banking.
Fill Out A Form
Speak To A Specialist