Vancouver Pest Control Services by Pestcheck Vancouver
Pest Control Service for Vancouver Area
Our Vancouver pest control team has 20+ years of pest control experience to eliminate & prevent any pest problem in Vancouver. Call (778) 909-1318 for a free estimate.
About Vancouver
Pest Control Service
At Pestcheck, we have years of knowledge and experience when it comes to dealing with a wide range of pests. whether they are wildlife animals, insects, rodents. We pride ourselves in focusing on the quality and precision needed for pest control in Vancouver areas. There is usually a set of conditions that lead to a pest infestation depending on the weather and area. That's why we pride ourselves in using an integrated pest management plan that uses a combination of customized, effective, and environmentally friendly methods anywhere in Vancouver.

Our goal in performing pest control measures is to ensure that your family and you are safe. We make every effort possible to keep your home free of insects so that you may live a bug-free life. Although rodenticides and pesticides are frequently used, they may not be required in every instance. That's why we take pride in using eco-friendly pest-control methods to give clients peace of mind when it comes to eradicating pests.

Everyone deserves to be treated humanely and that applies to pests too! We believe in humane elimination of pests, rodents, and wild animals from your property. Any wildlife animals that are caught and removed from your property will be released in the wild with minimal stress. Prevention is always the best solution to any pest issue. Our technicians will repair and close easy access points and follow up with you to ensure they cannot return again to cause re-infestation.

Our certified and trained exterminators are experts in the field of pest management, which means they can handle any type or size infestation for commercial and industrial clients. Our technicians in Vancouver can also offer demolition permit pest control report as and attic clean upservices.

Pestcheck is dedicated to the safety and health of our families, which is why we are always looking for ways to help you keep your family secure while also respecting the environment.
We can provide our pest control service in any location and for large or small projects. Our pest control service is available for commercial, industrial & residential properties in Vancouver, which is also backed by our 100% Satisfaction Guarantee.
Stratas, Apartments & Residential Homes
Commercial & Industrial Properties
Hotels, Restaurants & Retail Stores
Education Centres & Daycares
Property Management Companies
YOU ARE IN GOOD HANDS With Our Team
pest control Associations, Partners & Certifications
Pestcheck Pest Control prides itself on providing innovative and advanced technology for pest prevention and management.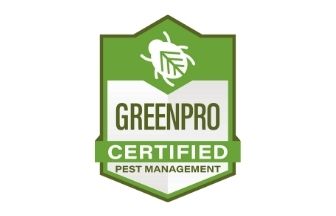 OUR Commitment To You
We protect your home like it's our own.
Our family has been in the pest control business over 20 years. We've been able to assist many satisfied clients who return to us for all of their pest elimination and pest prevention needs.

We are so confident in our ability to keep insects, rodents and wildlife away that we promise to keep working with our clients until they are completely satisfied.

All of our pest control pesticides are Health Canada registered and tested. They are deemed to be relatively safe when applied by our trained professional technicians.
Why Pestcheck pest control Services
We are a Vancouver, local pest control company owned by the Scott family. Our simple strategy of helping people prevent and control pest problems has protected businesses and households time and time again.
Safe Pest Control
Peace of Mind
GreenPro Certified
QualityPro Certified
Environmental Stewardship
Safe Pest Control
Just like you, we have families, children and pets. Safety is a deeply held value and we are absolutely dedicated to using safe products, in a safe manner. We focus on training every Vancouver pest control technician to follow the safest practices.

We always use the most environmentally responsible products which can effectively control any given pest. More importantly, we make recommendations to help prevent future pest problems and provide you with peace of mind.
Our People
Safe Pest Control
Just like you, we have families, children and pets. Safety is a deeply held value and we are absolutely dedicated to using safe products, in a safe manner. We focus on training every Vancouver pest control technician to follow the safest practices.

We always use the most environmentally responsible products which can effectively control any given pest. More importantly, we make recommendations to help prevent future pest problems and provide you with peace of mind.
Peace of Mind
Peace of Mind
When you hire Pestcheck, you can be rest assured knowing we know where all of the pieces of the puzzle go to make sure your home is safe and pest free. For some added peace of mind, we can tailor a plan to fit your specific needs.

Imagine not having to worry about rats coming into your home over the winter. Or not having to wonder if there are carpenter ants slowing eating away at the structure of your home. And never seeing a mouse scurry across your kitchen floor!
GreenPro Certified
GreenPro Certified
The GreenPro program is the most widely recognized green certification program in the world. Our new GreenPro designation means that we comply with the procedures and systems established by the NPMA's GreenPro Committee. This means our clients receive a responsible, eco-effective service.
QualityPro Certified
QualityPro Certified
The QualityPro certification is the brain-child of the National Pest Management Association (NPMA). The NPMA created this certification so that the pest control industry could increase their professionalism. We are the 22nd company out of 1,281 pest control companies in Canada to be QualityPro certified (June 2021)! That calculates to 1.7% of the pest control companies in Canada have this accreditation.

What an honour and privilege it is to receive this certification for our local, family business.
Environmental Stewardship
Environmental Stewardship
As a QualityPro certified company, we are committed to environmental stewardship. Through the use of integrated pest management (IPM), we take the right steps to identify and correct the root of your pest problem. But at the same time, we keep the use of pesticides to a minimum. By using us, you will help preserve the earth for generations to come. These effective methods control your household pests while at the same time, address your concerns about protecting your family, property and the environment.

When you partner with us, you're in good hands. Being a QualityPro company means we care about our clients and take great pride in the quality of our service for your peace of mind. Call us now for the best service in pest control!
pest control Company - Top Rated In Vancouver
pest control Facts That We Are Proud Of
Years of
Experience
For over the years, our Vancouver technicians have been providing exceptional service to our valued clients.
Happy
Clients
Client by client, job by job, we've earned a reputation for quality pest control service.
Service
Rating
Our goal is for our clients to be completely satisfied with the pest control services we provide.
Treatment
Success Rate
To date, 98% of our pest control treatments has been a success. We are very proud of this fact.
How Can We Help with Your Pest Problems
Our Vancouver Pest Control Services
See how our professional services can help you with commercial, industrial, and residential pest control management.
Pest Control Process Followed by Our Technicians
How to Get Started?
Pestcheck is Vancouver's go-to pest control company — we'll help you with your pest problem one step at a time.
Step 1
Contact Us
When you have a pest problem, your first step is to contact us. Our team can answer many of your questions and book your first appointment.
Step 2
Inspection
Because your home or business is unique, every new service starts with an inspection by one of our licensed technicians to customize your service.
Step 3
Diagnosis
Advice and recommendations are given to you about the treatment(s) available and possible pest-proofing and repairs.
Step 4
Treatment
Depending on the recommendations, the technician performs a single treatment or multiple treatments. You will receive progress reports throughout the service.
Get to Know Our Pest Control Staff in Vancouver
Our Pest Control Family
All our professional technicians are fully licensed and exceptionally trained to detect and eliminate pests. We value our clients and the relationships we build over the course of treating your property. Our pledge to you is to always be friendly, polite and honest, and display great respect for your home, family and pets!
Stephen Scott
Owner, Head Technician
Brought up in Newcastle Upon Tyne, England, I have lived in many countries with my wife and kids over the years. However, immigrating to Canada with my family in 2009 was the best decision I made.

My career in pest control started back in the early 2000's working for myself in Spain and then for Poulin's Pest Control here in Vancouver. I started Pestcheck Pest Control along side my wife, Julie in 2018. My family gave me the incentive to work hard and make this company successful.

When Julie and I are not working we love to travel, especially to Mexico. I also like to cook delicious food for the family.
Stephen is very knowledgeable and can find a solution for any problem. Highly recommend if you need any pest control services!!
- Eric Alvano
Julie Scott
Owner, Manager
I work with Stephen and the boys behind the scenes. I am usually the first person you speak to when you call Pestcheck Pest Control. Answering your general questions, scheduling appointments, blogging and managing our social media are among many things I do.

Keeping up to date on the latest technology is key to being the most effective and organized pest control company in Vancouver.

In the family business work never really stops, but on our days off I enjoy catching the latest shows on HGTV and Coronation Street! I love spending time with Stephen, my dad and the boys.
Amazing team. Julie is awesome!
- Neil Olson
Tayler Scott
Technician
There is nothing better than an honest day's work with my family. I am proud to be a part of our amazing team at Pestcheck.

In my free time I enjoy spending time with our family and watching soccer. It goes without say that I am a Newcastle United supporter.
Phenomenal service. Reliable and professional. I would definitely recommend this service. Tayler, the technician, did a fantastic job!
- Nicholas Quintillan
Cruz Scott
Technician
My favorite pest to treat for is mice. From mice to yellow jackets, I'm always ready and able to take care of your pest control needs.

In my free time I enjoy playing video games and hanging out with my friends. Just like my brother, I love watching Newcastle United play!
Five Stars!
- Bonnie C.
[
READ OUR CLIENT STORIES About Our team
See What Our Clients Say About Our Vancouver pest control Service
Check out what people say about us
Latest News, Advice & Tips About pest control
Keep Up To Date
With the latest news in the pest control industry! We're happy to share some tips, tricks and knowledge that we've picked up in our years of business.
Get Trusted pest Control Services in Metro Vancouver
Request Your Free Quote
Our knowledgeable pest control technicians are happy to answer any questions you may have. Let us give you peace of mind that your home is safe and pest-free. Call us today at (778) 903-7378.

Method of Payment

We accept Visa, Mastercard, American Express, Interac, Interac e-Transfer and Online Banking.
Fill Out A Form
Speak To A Specialist