Burnaby Pest Control Services by Pestcheck Burnaby
Pest Control Service for Burnaby & New Westminster Area
Our Burnaby pest control team has 20+ years of pest control experience to eliminate & prevent any pest problem in Burnaby & New Westminster. Call (778) 909-1318 for a free estimate.
About Burnaby & New Westminster
Pest Control Service
Pests can be a real pain. They make your life hell and do everything they possibly can to ruin it, including making pests of themselves! That's why if you're having trouble with any kind of wildlife, insect, rodent problem in the area then call Pestcheck today for help - we've got experience dealing not just naturally occurring problems but also those involving chemicals too.

We use environmentally safe and goverment approved methods to get rid of pests without putting your family or our environment at risk!

We do our very best to provide a pest-free home for you. If the situation allows, we prefer to not use rodenticides or pesticides during the treatment process - it's not common in this industry!

When it comes to remove rodents or wildlife, we can remove them from your property humanely and safely. We'll also make sure all entry points are repaired or sealed to prevent future incursions from wildlife neighbors and we won't stop until the job site has been completely transformed into a safe haven for these prying eyes!

Our certified and trained exterminators are experts in the field of pest management, which means they can handle any type or size infestation for commercial and industrial clients. Our technicians in Burnaby & New Westminster can also offer rodent abatement report required for your demolition permit as well as helping you to clean up your attic.

Pestcheck Pest Control is committed to the safety and well-being of our families, which means we're always looking for ways that will help you protect your family from pests without harming nature. This is also the reason why we our Burnaby pest control technicians are certified by QualityPro and GreenPro.
We are licensed to provide our pest control service in Burnaby and New Westminster for large or small projects. Our pest control service is available for commercial, industrial & residential properties in Burnaby & New Westminster, which is also backed by our 100% Satisfaction Guarantee.
Detached Houses in Burnaby
Stratas, Apartments in Burnaby
Commercial & Industrial Properties in Burnaby
Hotels, Restaurants & Retail Stores in Burnaby
Education Centres & Daycares in Burnaby
Property Management Companies in Burnaby
How Can We Help with Your Pest Problems
Our Burnaby Pest Control Services
See how our professional services can help you with commercial, industrial, and residential pest control management.
YOU ARE IN GOOD HANDS With Our Team
pest control Associations, Partners & Certifications
Pestcheck Pest Control prides itself on providing innovative and advanced technology for pest prevention and management.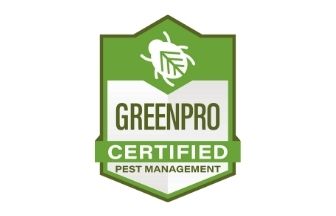 OUR Commitment To You
We protect your home like it's our own.
Our family has been in the pest control business over 20 years. We've been able to assist many satisfied clients who return to us for all of their pest elimination and pest prevention needs.

We are so confident in our ability to keep insects, rodents and wildlife away that we promise to keep working with our clients until they are completely satisfied.

All of our pest control pesticides are Health Canada registered and tested. They are deemed to be relatively safe when applied by our trained professional technicians.
Why Pestcheck pest control Services
We are a Burnaby, local pest control company owned by the Scott family. Our simple strategy of helping people prevent and control pest problems has protected businesses and households time and time again.
Safe Pest Control
Peace of Mind
GreenPro Certified
QualityPro Certified
Environmental Stewardship
Safe Pest Control
Just like you, we have families, children and pets. Safety is a deeply held value and we are absolutely dedicated to using safe products, in a safe manner. We focus on training every Burnaby pest control technician to follow the safest practices.

We always use the most environmentally responsible products which can effectively control any given pest. More importantly, we make recommendations to help prevent future pest problems and provide you with peace of mind.
Our People
Safe Pest Control
Just like you, we have families, children and pets. Safety is a deeply held value and we are absolutely dedicated to using safe products, in a safe manner. We focus on training every Burnaby pest control technician to follow the safest practices.

We always use the most environmentally responsible products which can effectively control any given pest. More importantly, we make recommendations to help prevent future pest problems and provide you with peace of mind.
Peace of Mind
Peace of Mind
When you hire Pestcheck, you can be rest assured knowing we know where all of the pieces of the puzzle go to make sure your home is safe and pest free. For some added peace of mind, we can tailor a plan to fit your specific needs.

Imagine not having to worry about rats coming into your home over the winter. Or not having to wonder if there are carpenter ants slowing eating away at the structure of your home. And never seeing a mouse scurry across your kitchen floor!
GreenPro Certified
GreenPro Certified
The GreenPro program is the most widely recognized green certification program in the world. Our new GreenPro designation means that we comply with the procedures and systems established by the NPMA's GreenPro Committee. This means our clients receive a responsible, eco-effective service.
QualityPro Certified
QualityPro Certified
The QualityPro certification is the brain-child of the National Pest Management Association (NPMA). The NPMA created this certification so that the pest control industry could increase their professionalism. We are the 22nd company out of 1,281 pest control companies in Canada to be QualityPro certified (June 2021)! That calculates to 1.7% of the pest control companies in Canada have this accreditation.

What an honour and privilege it is to receive this certification for our local, family business.
Environmental Stewardship
Environmental Stewardship
As a QualityPro certified company, we are committed to environmental stewardship. Through the use of integrated pest management (IPM), we take the right steps to identify and correct the root of your pest problem. But at the same time, we keep the use of pesticides to a minimum. By using us, you will help preserve the earth for generations to come. These effective methods control your household pests while at the same time, address your concerns about protecting your family, property and the environment.

When you partner with us, you're in good hands. Being a QualityPro company means we care about our clients and take great pride in the quality of our service for your peace of mind. Call us now for the best service in pest control!
pest control Company - Top Rated In Burnaby
pest control Facts That We Are Proud Of
Years of
Experience
For over the years, our Burnaby technicians have been providing exceptional service to our valued clients.
Happy
Clients
Client by client, job by job, we've earned a reputation for quality pest control service.
Service
Rating
Our goal is for our clients to be completely satisfied with the pest control services we provide.
Treatment
Success Rate
To date, 98% of our pest control treatments has been a success. We are very proud of this fact.
Pest Control Process Followed by Our Technicians
How to Get Started?
Pestcheck is Vancouver's go-to pest control company — we'll help you with your pest problem one step at a time.
Step 1
Contact Us
When you have a pest problem, your first step is to contact us. Our team can answer many of your questions and book your first appointment.
Step 2
Inspection
Because your home or business is unique, every new service starts with an inspection by one of our licensed technicians to customize your service.
Step 3
Diagnosis
Advice and recommendations are given to you about the treatment(s) available and possible pest-proofing and repairs.
Step 4
Treatment
Depending on the recommendations, the technician performs a single treatment or multiple treatments. You will receive progress reports throughout the service.
Get to Know Our Pest Control Staff in Burnaby
Our Pest Control Family
All our professional technicians are fully licensed and exceptionally trained to detect and eliminate pests. We value our clients and the relationships we build over the course of treating your property. Our pledge to you is to always be friendly, polite and honest, and display great respect for your home, family and pets!
Stephen Scott
Owner, Head Technician
Brought up in Newcastle Upon Tyne, England, I have lived in many countries with my wife and kids over the years. However, immigrating to Canada with my family in 2009 was the best decision I made.

My career in pest control started back in the early 2000's working for myself in Spain and then for Poulin's Pest Control here in Vancouver. I started Pestcheck Pest Control along side my wife, Julie in 2018. My family gave me the incentive to work hard and make this company successful.

When Julie and I are not working we love to travel, especially to Mexico. I also like to cook delicious food for the family.
Stephen is very knowledgeable and can find a solution for any problem. Highly recommend if you need any pest control services!!
- Eric Alvano
Julie Scott
Owner, Manager
I work with Stephen and the boys behind the scenes. I am usually the first person you speak to when you call Pestcheck Pest Control. Answering your general questions, scheduling appointments, blogging and managing our social media are among many things I do.

Keeping up to date on the latest technology is key to being the most effective and organized pest control company in Vancouver.

In the family business work never really stops, but on our days off I enjoy catching the latest shows on HGTV and Coronation Street! I love spending time with Stephen, my dad and the boys.
Amazing team. Julie is awesome!
- Neil Olson
Tayler Scott
Technician
There is nothing better than an honest day's work with my family. I am proud to be a part of our amazing team at Pestcheck.

In my free time I enjoy spending time with our family and watching soccer. It goes without say that I am a Newcastle United supporter.
Phenomenal service. Reliable and professional. I would definitely recommend this service. Tayler, the technician, did a fantastic job!
- Nicholas Quintillan
Cruz Scott
Technician
My favorite pest to treat for is mice. From mice to yellow jackets, I'm always ready and able to take care of your pest control needs.

In my free time I enjoy playing video games and hanging out with my friends. Just like my brother, I love watching Newcastle United play!
Five Stars!
- Bonnie C.
READ OUR CLIENT STORIES About Our team
See What Our Clients Say About Our Burnaby pest control Service
Check out what people say about us
My mom was so relieved and grateful for Steve's pest control services. Steve took the time to explain the services as well as prepare our house hold how the pest will react as well as what we can do compose ourselves because raccoons aren't know for being quiet. Steve and his son Taylor made only one exit and it took roughly two days for the raccoon family to go find another house to terrorize. Steve came back on the third day, he made sure the pests were gone and sealed whatever holes on our house and I never heard a raccoon again. It's summer and our attic is stuffy but they left our attic smelling great. Pest Check cares about nature and the animals involved, this company takes their time to access, inform and complete. Steve and his son, Taylor puts in more than 100%. With such an amazing and caring Father and son duo in Burnaby, Pest Check's pest removalservices will be needed in the future.
Studio GTW Ng

, Burnaby
Pestcheck was not my first call…. but was the best call I made for pest under my porch. I was so impressed that Stephen responded the same day to resolve the issue quickly. The next day all the activity of pests was gone! The quick response was important as I was having my house exterior painted when the painters told me they were being attacked by pests. I had called another pest control company and they let me down with a no show. The painters can now resume their job without worry. Stephen's pricing was very reasonable. Pestcheck is now my first call for pest removal in New Westminster.
Shawn Mason

, New Westminster
Stephen was awesome! He was able to help me identify the issue I was having with pest and gave the best advice to deal with the situation when no one else was willing to help with pests! highly highly recommend their pest control service in Burnaby!! Pest control is a great pest removal company in town. Thank you so much!
Alexandra McManus

, Burnaby
Pestcheck's pest control service was AMAZING! They responded very quickly to my inquiry and provided me with a quote for our problem with pest. The technician was extremely professional and called when he was on his way. They did a fabulous job and I would definitely call them again if I have issues with pest. Highly recommend them to anyone who is needing pest removal services in New Westminster.
Juici Jewel

, New Westminster
Pestcheck was recommended to us by a family member as we had a small issue with some pest so we needed some pest removal services. I don't normally do reviews, but I was so impressed with how fast they were able to come, how smooth the process was from booking the appointment to having our last check and how courteous, polite and professional they were. The problem has been solved quickly and I will definitely be calling them next spring to keep the pests away! Highly recommend them to anyone in Burnaby who is looking for pest exterminator services.
Stephanie Herrera Acosta

, Burnaby
From the first greeting on the initial phone call to the completion of the job, Pest Check are the consummate professionals. Lead by Steve and his technicians , they displayed a calm and knowledgeable demeanor during the extraction process of the pest. It was very stressful for us as it wasn't a typical extraction of pests. But Pest Check stayed with us until it was complete. Highly recommend this pest removal company. Don't look anywhere else for pest exterminator servicesin New Westminster.
Linda & Neil

, New Westminster
I am very happy with the pest removal services of Pestcheck. Stephen is very professional & courteous & always got back to me in a timely manner. Issues with pests were resolved promptly with follow up inspections as needed. I have used his pest exterminator services for both my principal residence and my rental properties. Prices are reasonable and the quick response with being able to accommodate my busy work schedule really helps. I would strongly recommend his services to anyone who is looking to get rid of pest inside and/or outside of the home in Burnaby.
Sam

, Burnaby
The family run team at Pestcheck were terrific from start to finish. From answering our call, providing a quote, delivering the pest removalservice, and follow up communication they were fast, friendly, honest, and knowledgeable about pest. We would highly recommend them to anyone looking to get rid of unwanted pests in New Westminster. Thank you Julie and Steven for the wonderful pest exterminator service!
Synthesis Design

, New Westminster
A few months ago, Pestcheck had come out to our Burnaby roofing company to help with wasp prevention. Workmanship and attention to detail was very good. They were very attentive to the problem and took the time to give me advice on how to prevent it in the future. Very happy with the service I received.
Garrett Sutton

, Burnaby
The Pestcheck team are the definition of professionalism. Client care is an absolute priority, I have used their services for our White Rock dental clinic and would not hesitate a second to recommend to my own clients. They hit the trifecta! Quality, Integrity, and Price!
Aliya Pena

, Burnaby
We highly recommend Pestcheck Pest Control, one of the best pest management companies in Burnaby. They have the most professional and skilled pest inspectors. Although we no longer have a problem with these pests, it makes sense to maintain a yearly routine. We don't want these pests to return again like when we first built our home, the problems many others who live in our proximity still have.
Riley Ross

, Burnaby
Pestcheck Pest Control has always delivered when it comes to pest control. Their pest inspectors did an excellent job eliminating pests and provides us a good feedback and ideas to improve our practices.We will hire them 100% again if we will have an issue with pests in New Westminster.
Charles Hawkins

, New Westminster
Pestcheck Pest Control is an amazing service provider for pest control. I have used their services in Burnaby for cockroaches in my house. The pest inspector was a trained professional and made sure the pests were gone. He paid multiple visits and applied the cockroach killing gels in all possible corners. He was extremely professional and had really good advice on how to keep the pests under control so I don't run into cockroach problems again. He was a great professional. Highly recommended!
Courtney Nicholson

, Burnaby
Pestcheck did a fantastic job. They arrived on time with an hour's notice prior. The technician was fantastic, providing great pests advice and answering all my questions about both pest control and securing my home. His knowledge about pests and attention to detail made it easy to understand all the issues and identify effective solutions. I'll definitely be using them for any pests management need in Burnaby.
Evie Morris

, Burnaby
We moved to New Westminster last year and in the spring, experienced pests issues in the house. I don't do spiders. We are terribly fearful of them. We called Pestcheck Pest Control and they are an excellent pest exterminator. They came out promptly. The pests inspectors were very friendly and thorough. We did not have a pests problem in our house or in the roof over our deck all season.
Xuan Zexian

, New Westminster
Pestcheck Pest Control is our go-to company for pest control needs at our various apartment buildings in New Westminster. We had a lot of issues pests issues as mice, cockroaches, and bedbugs. They are really very professional, fast, and very superb at pest management. Highly recommended for any having issues with pests!
Kusika Kayal

, New Westminster
I am a property manager in Burnaby who has seen all the pests, for over 25 years. What I have learned is that you must find the best pest management company for your specific needs. Every property is different, every building is different, and every pests creates a different problem to solve. I have been working with Pestcheck Pest Control and am very happy with their pest removal service. I couldn't ask for more.
Jenson Macdonald

, Burnaby
As soon as we bought our new at Burnaby, we started right in with the best pest control company in town Pestcheck Pest Control. We called them before we even moved in. Their pest management service is excellent. Their staff is exceptional and is well trained to eliminate pests. I highly recommend Pestcheck for any pests issue needs.
Mason Howard

, Burnaby
We have excellent service from Pestcheck and it's all about the pest inspectors. He's the best we've ever had since moving to Burnaby. We had him last year for almost all of our pests visits and he's the reason we've stayed with Pestcheck for all our pest control needs. He's an outstanding representative of the program and the company. He knows his job and he knows how to relate to the customer. Highly recommend their pests services to anyone.
Kayleigh Fletcher

, Burnaby
The pest inspector came within the time that they had allotted for us and was very professional and very informative as to our situation with mice after inspecting our home in New Westminster. He put out traps and bait, and informed us of what will happen and to contact back if within 3 to 4 weeks we still have a pests issue. After the pest control inspection inside, he went outside and inspected the home surroundings to make sure that there were no entry points from the outside for the pests to get in.
Willow Owen

, New Westminster
Pestcheck New Westminster pest control has been among the best pests companies that have treated us the best. Their pests inspector Tayler does a wonderful job. I was really impressed by the level of knowledge, professionalism, integrity, and honesty. I look forward to working with them again in the future for any of our pests issue needs.
Geng Shun

, New Westminster
I had some pests problem in my house at Burnaby and I found Pestcheck Pest Control after reading that many positive reviews on Google. Taylor the pest inspector showed up punctually after my appointment was made. I was impressed by how knowledgeable and professional Taylor was about pest management. He thoroughly inspected all the spots in and out of the house, quickly identified the issues, helped clean up the dusty areas in the garage, then applied the pests spray. Now all the issues are gone, as a customer I feel I've been well taken care of. Thank you! Highly recommend them to everyone!
Angela Ping

, Burnaby
I have used Pestcheck Pest Control several times over the past five years or so for our pest management from mice, to raccoons and skunks. They have always been quick to respond to all our pests needs, very friendly, and most importantly they get the job done efficiently and for a reasonable cost compare to other pests companies here in Burnaby. I would definitely recommend them to anyone looking for pest control service.
Ragoba Gill

, Burnaby
Excellent pest control service and very knowledgeable pests inspector. Cruz was fantastic in helping us resolve our issue with mice for our outdoor pool and patio in New Westminster. Pests were gone within a week or so, and refills were provided on time as promised. They also provided some quick tips to best proof our patio and outdoor perimeter to ensure we would be safe from the pests the rest of the way! Highly recommend!!!!
Vasishtha Ayyangar

, New Westminster
The thing that I most appreciate about Pestcheck aside from their great pest control service is flexibility. They are always so gracious on the phone whenever we need a pests exterminator. I never feel guilty about having to change an appointment and that's really important to me. They are the one managing our pests problem in Burnaby. I'm 100% satisfied and will continue working with them for all our pests problems.
Harper Kramer

, Burnaby
10/10 for their pest control service. Our home in Burnaby was under siege by pests. Especially extremely harmful Carpenter Ants. The pest inspectors were very personable and knew their stuff about pests. With the sheer number of Carpenter Ants, it took a few applications but it is now one week since the last application and we haven't seen a sign of these damaging insects. Thank you so much!
Nathan Fisher

, New Westminster
What a great experience from start to finish dealing with the team at Pestcheck Pest Control. Cruz the pests inspector was extremely knowledgeable and friendly in helping us to deal with locating where mice could be entering our home in New Westminster and helping to rectify the pests issue. They are now our go-to guy for any issue regarding pest control that may arise in our home, and yes, I will be recommending this team to anyone having a pests problem.
Lucas Burns

, Burnaby
Had our first pest control service from Pestcheck Pest Control. They arrived on time at one of our properties in New Westminster and they were friendly, personable, professional, and very knowledgeable about dealing with pests. The pests inspector was thorough and he gave us good insights into how to address pests going forward. We also liked that he discussed different options to resolve things. Respectful forcoming into our home during the pandemic too.Thanks!
Matthew Williamson

, New Westminster
This company provides very great pest management and timely customer service. They got well-experienced pests inspectors who not only do their job but also provide recommendations to work on for better efficiency in handling pests. Our company has contracted Pestcheck Pest Control for all our three facilities in Burnaby and they're the best at eliminating pests. Great service!
Draven Farrell

, Burnaby
We hold Pestcheck Pest Control in the highest regard. We first called them when we were looking for a pest control company in Burnaby for a bed bug inspection. They did a very thorough inspection and got to work exterminating the pests quickly. Since then we have called them for all of our pest management needs including general pests like cockroach and ant control.
Turner Griffith

, New Westminster
When you need a pest control service choose Pestcheck Pest Control. We just recently bought a house in Burnaby and were stressed about having mice in our kitchen. Pestcheck personnel put me at ease, first on the phone with an estimate, and then with a service call. The pest inspector arrived on time, thoroughly inspected our home and garage, then worked quickly and efficiently to remedy the pests situation. He was extremely friendly, very knowledgeable on how to handle pests, communicated well, and continued to be responsive and helpful during follow-up.
Remington Adams

, Burnaby
Pestcheck pest control service was amazing, they help us get rid of our ant problem. They came only a few days after we realized our pests problem was out of control. Cruz the pest inspector was very professional, courteous, and provided some tips on preventing pests to come back. Overall, we are very satisfied with their service and have already hired them to inspect our parent's property in Burnaby.
Talon Green

, New Westminster
Latest News, Advice & Tips About pest control
Keep Up To Date
With the latest news in the pest control industry! We're happy to share some tips, tricks and knowledge that we've picked up in our years of business.
Get Trusted pest Control Services in Metro Vancouver
Request Your Free Quote
Our knowledgeable pest control technicians are happy to answer any questions you may have. Let us give you peace of mind that your home is safe and pest-free. Call us today at (778) 903-7378.

Method of Payment

We accept Visa, Mastercard, American Express, Interac, Interac e-Transfer and Online Banking.
Fill Out A Form
Speak To A Specialist